Cardiff-by-the-Sea is a classic southern California beach town that boasts a moderate climate, breathtaking views, two miles of Pacific coastline, a 900-acre ecological reserve, world-class surfing and caring residents who take pride in their community.
Locals and tourists alike enjoy this charming, beautiful, friendly beach town with quaint shops, delicious cuisine, an arts community, yoga studios, ocean sports, parks, a walkable downtown area complete with a linear organic community park and plenty of biking opportunities. Cardiff-by-the-Sea thrives year-round and it's not unusual to find people sunbathing on the beach in January.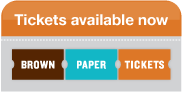 TASTE OF CARDIFF
Our Dining Guide now available in a print version!
We are always looking for volunteer's for our events and love to hear what our community has for feedback.
The Cardiff 101 Main Street's mission is to enhance the well-being of our community and sustain Cardiff-by-the-Sea as a desirable place to live, work, shop and play. Cardiff 101 works with local residents, businesses and government to promote Cardiff's economic vitality, historic preservation, beautification and safety.
Thank you to our sponsors: